this one is older, but it's one of my favourite pieces: a cigar box shrine i made for my niece's confirmation.
it's all random stamping and torn edges. any little bits that i had that matched my colours. the base is pages from a thrifted hymnal: torn, painted, sanded or whatever struck me at the moment. other parts are cut out stamped butterflies, flowers inside bottlecaps, and stamped letters under glass pieces. And glass pieces for feet underneath.
inside view:
two pockets to hold a burned cd and a playlist.
'listen' and 'believe'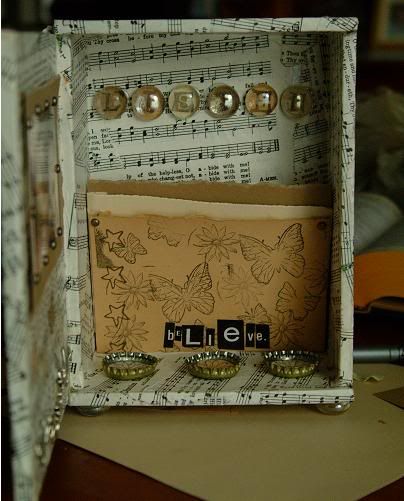 inside door:
mother and child photo, brass finish brads, random silver finish beads on swirly wire.